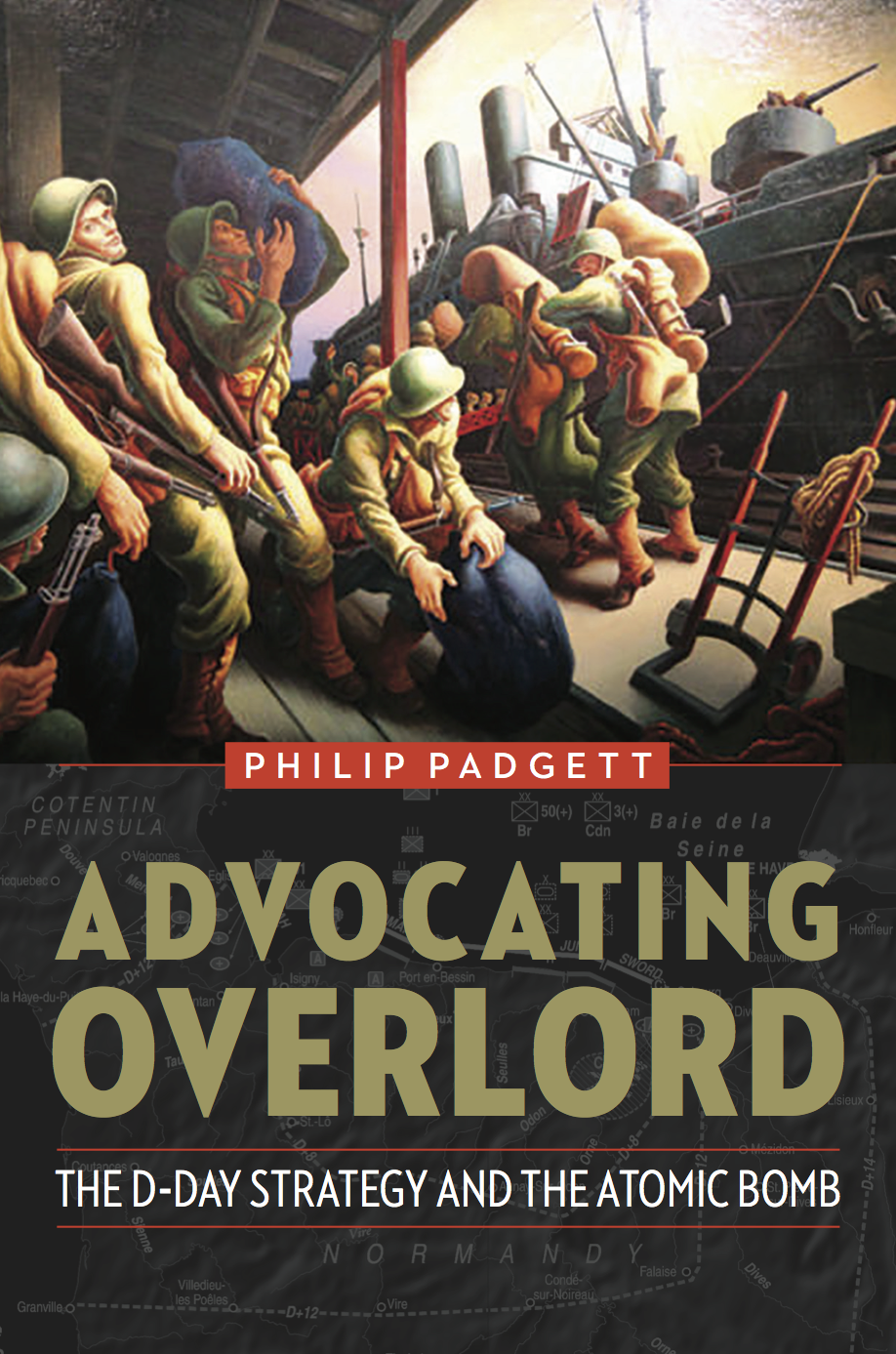 Welcome to the webpage for my book, Advocating Overlord: The D-Day Strategy and the Atomic Bomb.   The book offers a fresh look at the story of how in 1943 the British and Americans struggled to agree on strategy to liberate Europe from the west which would begin with the Normandy landings, D-Day, on June 6, 1944.  If, like many people, you think you understand that crucial historical moment, Advocating Overlord is likely to inform and surprise you. 
Advocating Overlord recounts the contentious 1943 strategy discussions and emergence of the plan for Overlord that the military chiefs finally agreed could succeed.  New is the book's narrative enfolding an entirely separate, equally difficult, but concurrent negotiation: whether to allow British scientists back into the project to develop an atomic bomb from which they had been excluded in 1942.  Month by month, the two negotiations moved into ever closer proximity, something evident to only a very few at the top who had the "need to know." Advocating Overlord is the first book-length examination of the likelihood that from this convergence a quid pro quo emerged: Churchill's acceptance the Overlord strategy and Roosevelt's response to him within hours to open the Manhattan Project to the British.
Click on ABOUT THE BOOK, to read more about this tense, many-faceted, but sometimes humorous story.  For a sample of the text,  READ THE PROLOGUE. Questions frequently asked at my book talks are answered in FAQS. Reactions from historians who read the manuscript are to be found at PRAISE FOR. Where I will be next for book talks and festivals or have been, can be found in EVENTS. I describe some of these in my BLOG, which I invite you to join.  Among events so far include FDR's Hyde Park home, a now-106-year old battleship, the National World War II Museum, and the very historic railroad car Ferdinand Magellan.  Yes, I'm having fun!  Of course, there are links to booksellers to BUY THE BOOK which I hope you will do.  I love to give talks about Advocating Overlord If you would like to request a talk for a group or give me feedback, please visit the CONTACT page to reach me. Thanks for your interest.
Get Notified When a New Blog Post Goes Live
Signup for updates and blog posts from Phil Padgett